Our Leader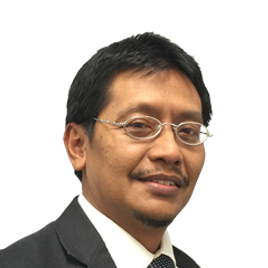 Agus F Abdillah, or familiarly called Agusfa is the Chief Customer Officer telkomtelstra. He is responsible for the Product & Solutions, Sales, and Operations. Prior to this, Agusfa held the position of the Chief of Product & Services officer at telkomtelstra and Deputy Executive General Manager of Solution Convergence Division at PT. Telkom Indonesia. Agusfa's career in the Indonesian telecommunications industry spans more than 20 years including a wide range of executive positions within Telkom Group, where he started in 1991 as a Switching and Traffic Specialist in Denpasar, Indonesia.

Agusfa obtained his Master of Business Administration (MBA International Business) in Birmingham Business School, United Kingdom in 1998. He then became a Business Development Manager in Multimedia Division of Telkom and continued being promoted within Multimedia Division (Telkom), eventually leading as one of the Directors at Telkom Indonesia's subsidiary (PT. Finnet Indonesia). Agusfa was assigned to the leadership team building a new joint venture at PT. Finnet Indonesia from 2006 to 2010, contributing largely to its profitability.

In 2012, he returned to Telkom Indonesia to lead seven General Managers Group of New Digital Business such as Smart Finance, Smart City (Education, Government, and Health), Smart Media and Digital Life Style, Smart Digital Advertising, Analytics and Smart Business Solution.
Board Of Commissioner
Board Of Directors