Wide Area Network (WAN)
Nikmati layanan jaringan end-to-end digiserve 24 jam dengan single point of contact (SPOC), kedua fitur yang memastikan kemudahan  dalam pengadaan jaringan Anda. Monitor dan kontrol sendiri jaringan organisasi Anda melalui aplikasi mobile yang terintegrasi.
Benefits
Increase your business productivity
Our MNS Solution is supported by integrated Service Management (ISM) for all of our standard offers. This includes proactive CPE monitoring to provide full visibility of a customers' service status, including the WAN environment, as well as the key core of IP infrastructure, providing more management capability for streamlined support and response processes.
Enhance the relationship with your customers
An important area of our offering is empowering you with the self-service capability via the customer portal. The portal allows you more flexibility, faster resolution and better ability to track progress or solve problems which will in turn, improve the relationship with other lines of business and most importantly, your customers.
Focus on your core business without the need to manage your network
Digiserve believes there are three key factors which lead to a successful services business: delivery, delivery and delivery. Our delivery process ensures that we deliver a consistent service experience across all standard offers. Digiserve offers a service delivery and service assurance framework that is both efficient and beneficial for your business. This frees you up to focus on your core business rather than worrying about managing your network.
Previous
Next
Features
CPE Services
We arrange the ordering, installation and maintenance of physical hardware located at the customer's premises.

Service Desk Support
Digiserve has highly trained support staff that keep you informed of any issues relating to your network. Moreover, we provide you with a phone number for local and international calls to the digiserve Service Desk, with access to a Single Point of Contact (SPOC) for support.

Service Assurance
This provides you with various service assurance features such as event monitoring, proactive incident notification, online fault reporting and service status updates.
Digiserve Infinity Portal with Self-Service Capability
The Digiserve Infinity Portal empowers you by providing greater control and end-to-end visibility of your service status.

Consistent User Experience
Consistency across all service channels including the interaction between you and digiserve as well your account manager representative.

Optimum reporting
Reporting services are available for customers that consist of web-based reporting services (availability, utilisation, threshold, etc), network performance reporting (RTD, PDF and Jitter), application performance reporting and written analysis reporting services. CONNECT Discuss how this solution can empower your company, contact Telkom Indonesia.
Previous
Next
Connect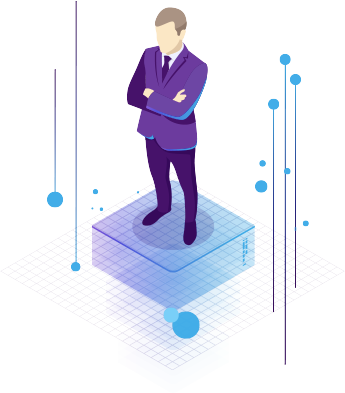 Discuss how this solution can unleash the true potential of your business,
contact Digiserve now!
↑