Managed Cloud Services
Optimalkan Layanan Cloud Sesuai Kebutuhan Bisnis Anda
Meningkatnya produktivitas bisnis selalu beriringan dengan meningkatnya kebutuhan teknologi pendukung. Pada era digital ini, tuntutan kehadiran cloud untuk operasional bisnis merupakan prioritas. Pertanyaannya, layanan cloud apa yang sesuai untuk perusahaan Anda? Bagaimana memilih layanan cloud yang efektif, optimal dan berkelanjutan?
Dengan rekomendasi strategis dan dukungan dari tenaga ahli Digiserve, Anda dapat mendesain infrastruktur cloud yang dibutuhkan oleh bisnis Anda (data-specific atau cost-specific). Solusi ini pun dilengkapi dengan pemeliharaan serta pengawasan secara berkala yang diberikan oleh Digiserve.
Benefits

Enhance your end user experience
Excellence at measuring your service availability and providing data-driven insights into real application performance, from the end user's perspective, enables you to deliver a better customer experience.

Improve operational efficiencies
Reduce operational expenses with greater use of automation to improve resource utilisation in a dynamic workload environment. Reduce complexity of maintaining your infrastructure with a fully managed service by combining our network and managed services expertise to ensure the highest performance levels of mission-critical applications.
Improve revenue generation with lower operational costs
Drive growth and improve profitability by transforming your technology in accelerating your digital business, reducing your Total Cost of Ownership (TCO) as well as operating costs.

Build better customer relationships
Retain customers and build stronger relationships by delivering and managing new applications that enable more frequent, higher value interactions with customers, while developing game changing products.
Previous
Next
Features
Best in class components
Our solution is engineered with internationally recognised best practices for and capable of delivering enterprise-grade business objectives – all delivered from a single, standardised, highly secure, market-leading infrastructure.

End to end visibility and control of your Cloud and network services
Digiserve has the complete end-to-end Cloud portfolio in the marketplace with the benefit of a fully managed service on your network, data centre and operational activities. This is fully integrated with Telkom Indonesia's broad network to ensure all sites are connected.

Simple and agile managed service
Make your Cloud simpler and safer with a single touch point, providing more predictable performance and dramatically reducing time to market.

Ease to implement, deploy and maintain
Flexible, secure, resilient, full-service infrastructure quickly deployed, easily distributed and relied upon to reduce risks and improve the predictability and longevity of your IT projects.
Previous
Next
Connect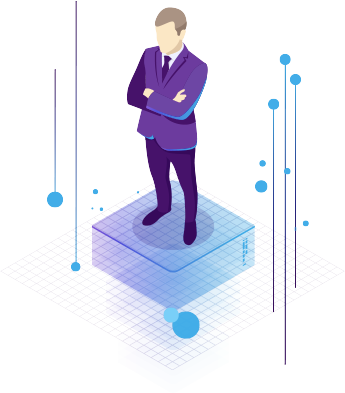 Discuss how this solution can unleash the true potential of your business,
contact Digiserve now!