Cloud PBX
Digiserve is helping customers to take advantage of Cloud PBX to get started with advance collaboration tools such calling, meeting and file sharing as well as call centre capabilities using our hosted PBX platform. This product would be delivered as a multi-tenancy while the Cloud PBX is located on our data centre and no hardware required on customer premise. While this Unified Communication and Collaboration (UC&C) platform also possible to integrate with the omni-channel platform thus providing numerous interactions across multiple touch points between customer and service provider seamlessly interaction and integration, regardless of the various channels or devices they choose.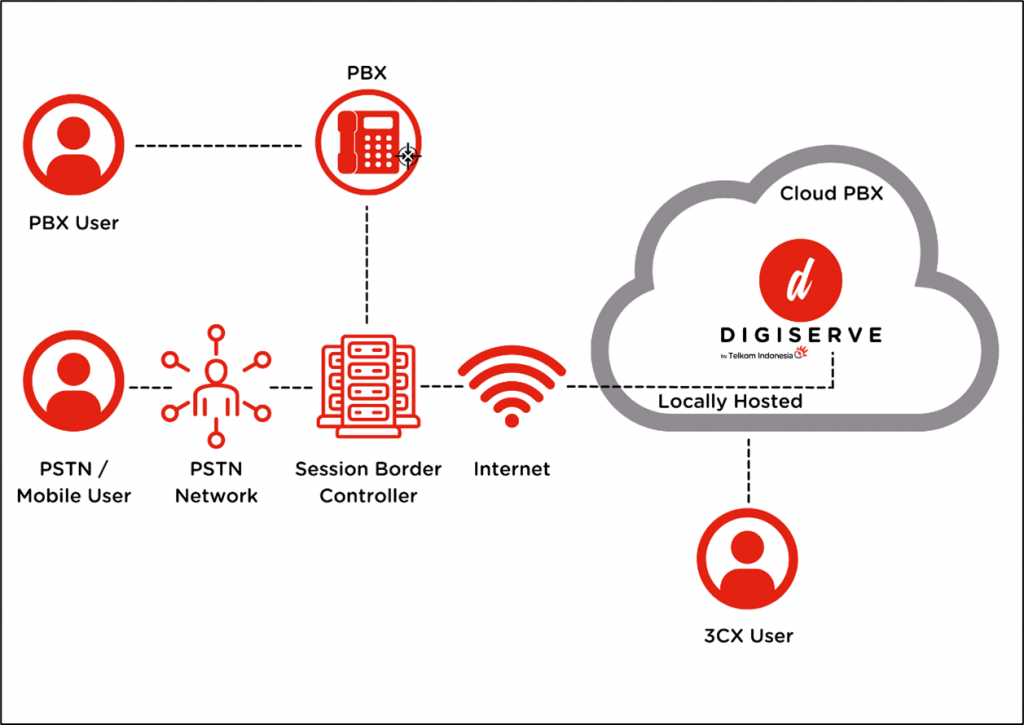 This calling capabilities support the ability for users to make voice over IP (VoIP) call between Cloud PBX client. Other than that, Cloud PBX also enable users to make, receive and transfer calls to and from the public switch telephone network (PSTN) network by connecting customer's SIP which provided by Telkom Indonesia or cellular network provider. Once connected and configured, customer can use Cloud PBX exactly like they use the regular phone and able to do from any device running this platform such as smartphone.
Customers can have a collaboration with someone inside and outside their workplace using a single system rather than using different tools for different calls. To take advantage of these features, customer will only need to purchase the per user license. By utilizing our Managed Cloud PBX platform, customers can reduce their phone bill as remote workers or employees on the go can make telephone calls free of charge with the Cloud PBX softphone and connect easily to the telephone system of remote offices thus improve communication and make interoffice phone calls free. Users also be able to take their extension wherever they go which they're no longer to give out personal mobile number via android and iOS devices.
Benefits

Complete UC Solution
Ranging of basic UC functionality to advance contact center

Flexible Subscription Model
Pricing based on simultaneous calls. Scalable for additional license. OPEX based, no CAPEX required

Self-hosted
Locally hosted

Flexible Deployment
Providing software-based SBC which can deployed as VM or bare metal

Serve as UcaaS
Hosted as multi-tenancy platform on Digiserve Data Centre. Managed and guaranteed availability thus ensure business continuity

Extensive Service
Leverage your productivity by having basic UC functionality to advance contact centre

No Vendor Lock-in
Feel free to use customer's own trunks and IP Phone
Previous
Next
Features

SIP Trunk Integration
Connect to PSTN and Cellular Network
PBX Functionality
Call Queue, Call Forward, Voicemail
UC Functionality
Instant Messaging, Voice & Video Call, Webmeeting, File Sharing, Lice Polling

Client
Web Client and Mobile Apps

Call Centre
Live Chat, Click2Talk (Voice), Click2Meet (Video), CRM Integration
Previous
Next
Connect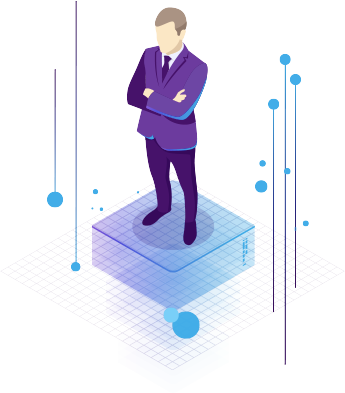 Discuss how this solution can unleash the true potential of your business,
contact Digiserve now!