Microsoft Teams Direct Routing
As our deliverables of AOP 2020, Digiserve is now providing our customers to take advantage of Microsoft Teams Direct Routing scenario while it helps to get started the advance of Microsoft Teams calling capabilities.  This scenario enabling customers to not only make a voice over IP (VoIP) calls between Teams client but it also enables users to make, receive and transfer calls to and from public switch telephone network (PSTN) by connecting customer's SIP Trunk via a Session Border Controller (SBC/Voice Gateway) to Microsoft Teams.  Once it connected and configured, customer can use Microsoft Teams exactly like they use a regular phone and usable from any device running Microsoft Teams application such as smartphone, tablet and Microsoft-certified IP phones. Microsoft Teams users are now can have a collaboration to anyone inside and outside their organization by using a single unified communication and collaboration (UCC) platform rather than by using a variety of application for a different purpose.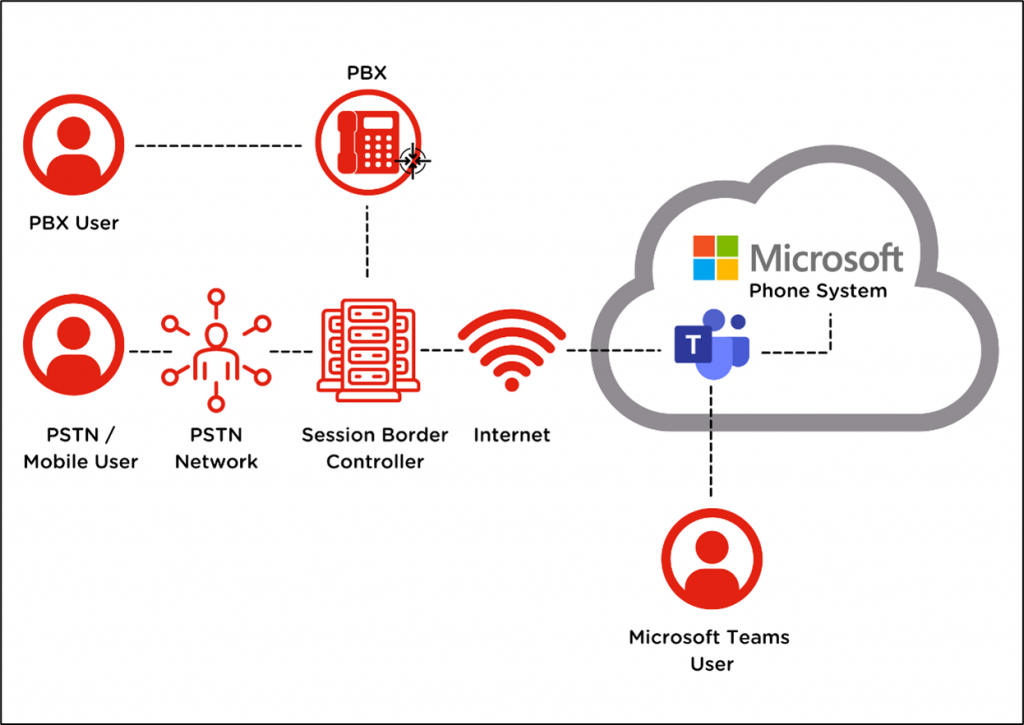 To take advantage of these features, customers will require an add-on license Phone System which gives wide-ranging of Microsoft 365 PBX capability if they have already subscript on their Microsoft 365 Enterprise plan (E1/E3) previously. They will also need a Microsoft-certified SBC and SIP Trunk connectivity. By having the benefit of using Telkomtelstra Microsoft Teams Phone Direct Routing customers could improve their user experience, increase business process efficiency and maximize their productivity by allowing easier access to their office virtually. This solution is ideal for those companies who have high mobility during this Covid-19 outbreak as they also implement remote work and distributed workforces.
Benefits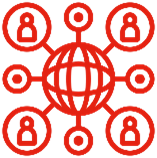 Connect everywhere
Easily communicate and collaborate to everyone from any device

Enable more efficient and effective meetings
An intelligent backend delivers adaptive and immersive meeting experiences that drive efficiencies by providing transparent access to information and contextual insights drawn from usage patterns.

Innovation built on a foundation of quality
Microsoft Teams is built for modern communications that ensure optimal audio and video experiences regardless of device or network. Organizations and users can work with confidence—on a platform designed to deliver security, control, and compliance.

Investment protection
Leveraging customer's existing infrastructure

Lower CAPEX and OPEX
Minimum additional requirement as well as reduce on customer's phone billing by utilize VoIP-based services

Fully managed
Delivers fully managed solution for customer's telephony infrastructure
Previous
Next
Features
UC Functionality
Instant Messaging, Voice & Video Call, Webmeeting
Office 365 PBX Functionality
Auto Attendants, Call Queue, Call Forward, Voicemail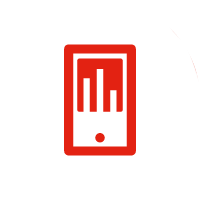 Devices
For every work experience, and for any space and any working style, there's a Microsoft Teams device to choose from. The Teams UI delivers seamless Teams experiences across a variety of certified devices. In addition, Microsoft Teams Rooms brings a modern, easy-to-use, and consistent experience to meeting spaces with one-touch join and a rich set of artificial intelligence-enabled (AI-enabled) capabilities.

SIP Trunk Integration
Connect to PSTN and Cellular Network

Legacy PBX Integration
Cisco, Avaya, etc

Microsoft 365 Office Suites
Sharepoint, OneDrive, Outlook, Word, Excel, Powerpoint
Previous
Next
Connect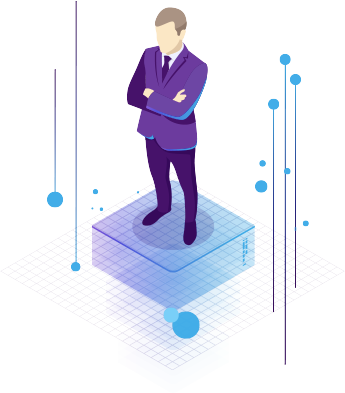 Discuss how this solution can unleash the true potential of your business,
contact Digiserve now!